'My Doorstep, My Culture' is an exciting programme of creative workshops across three community organisations, led by local Artist ILdikó Nagy. It has culminated in a group exhibition, open until the end of March at Moseley Road Baths.
Participants from Amal Creative, Kinmos and Smart Women CIC co-designed a series of workshops based on which artforms they wanted to explore with multidisciplinary Visual Artist ILdikó Nagy. Participants were eager to express themselves creatively and committed to working collaboratively to create something reflecting their skills, talents and cultural heritage. From a henna decorated door lit by lanterns to handsculpted incense burners, a huge willow-woven heart to needlefelted Yemeni flags, each group has crafted objects to show others who they are and what matters to them.
You can find out more about the groups' creative journeys over on the 'My Doorstep, My Culture' page of our website.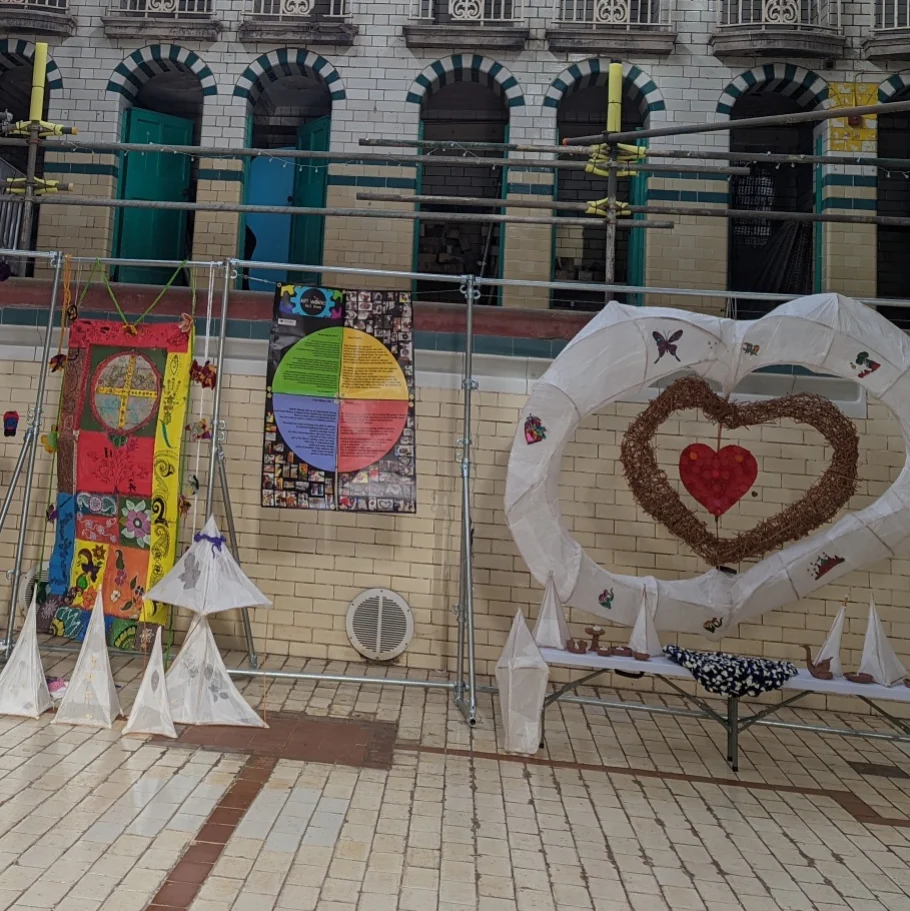 The exhibition was launched to an invited audience of participants, their families and friends on Saturday 22nd February in the glorious setting of Moseley Road Baths' empty Gala Pool. Over 30 people attended the launch where groups viewed each others' work for the first time and reflected on their achievements with food and drink.
'My Doorstep, My Culture' is in the Gala Pool until 31st March 2022.
Art Works will be continuing to explore ways to support these community artists in their creative journeys.