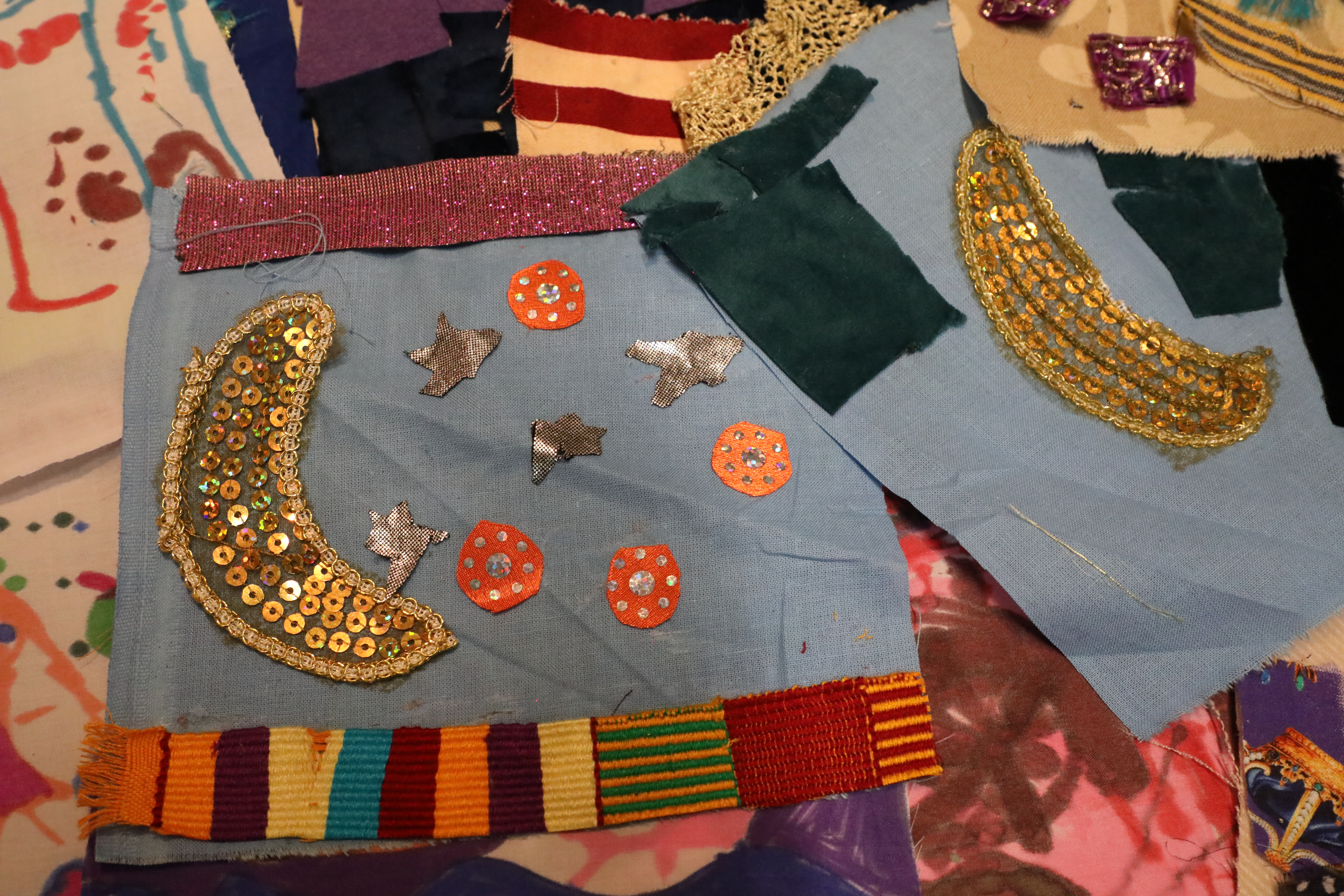 'Our Families, Our Journey' celebrates the rich cultures within Sparkbrook and Balsall Heath. Children and adults who live in the area are creatively exploring how people from our neighbourhood made their way here and how this contributes to the rich cultural landscape of the neighbourhood and Birmingham.
During July and August 2022, Artists Alison Clawley (of Make Good Arts) and Kiz Manley (of Hip Hop Heals) are working with Conway Primary School, Nelson Mandela Primary School and Ashiana Community Project to lead fun, creative workshops.
Both artists are using stimulus such as local history, maps, fabrics and spices as a starting point for delving into the themes of the project. As an intergenerational project, we anticipate that children and their parents and carers can enjoy a valuable shared experience, recognising the stories and perspectives they all bring to the day.
Alison will be supporting group to use a range of techniques, including fabric painting, printing and appliqué, to decorate fabric squares and create a fabric wall hanging for each group. Kiz will be taking stories and ideas from different cultures to imagine a new country, complete with its own sports teams and passports.
Funded by Birmingham City Council's 'Celebrating Communities' fund for Sparkbook and Balsall Heath East ward as part of Birmingham 2022 celebrations to welcome the Commonwealth Games to Birmingham.