'Our Social Fabric' will see the creation of a large-scale, fabric installation in the empty Gala Pool space at Moseley Road Baths.
Designed and created by multiple community groups across the ward, it will boldly weave together the stories and cultures from a diverse, dynamic neighbourhood, and showcase Moseley Road Baths as a Grade II* listed heritage and sporting venue as part of the Commonwealth Games.
Art Works have commissioned artists Tia Parmar and Mahawa Keita, both graduates of BCU's Textile BA programme to deliver community workshops. Their practice as textile artists and their experience delivering workshops as part of Craftspace's '4600 Gifts' project are perfect for the role. They are initially working with Amal Creative, a group of predominantly Yemeni women who meet for weekly conversation and craft.
The wider community have opportunity to get involved through drop-in workshops as part of Balsall Heath Second Saturdays in July and August as well as through taking home their own embroidery kit to create their own textile pieces.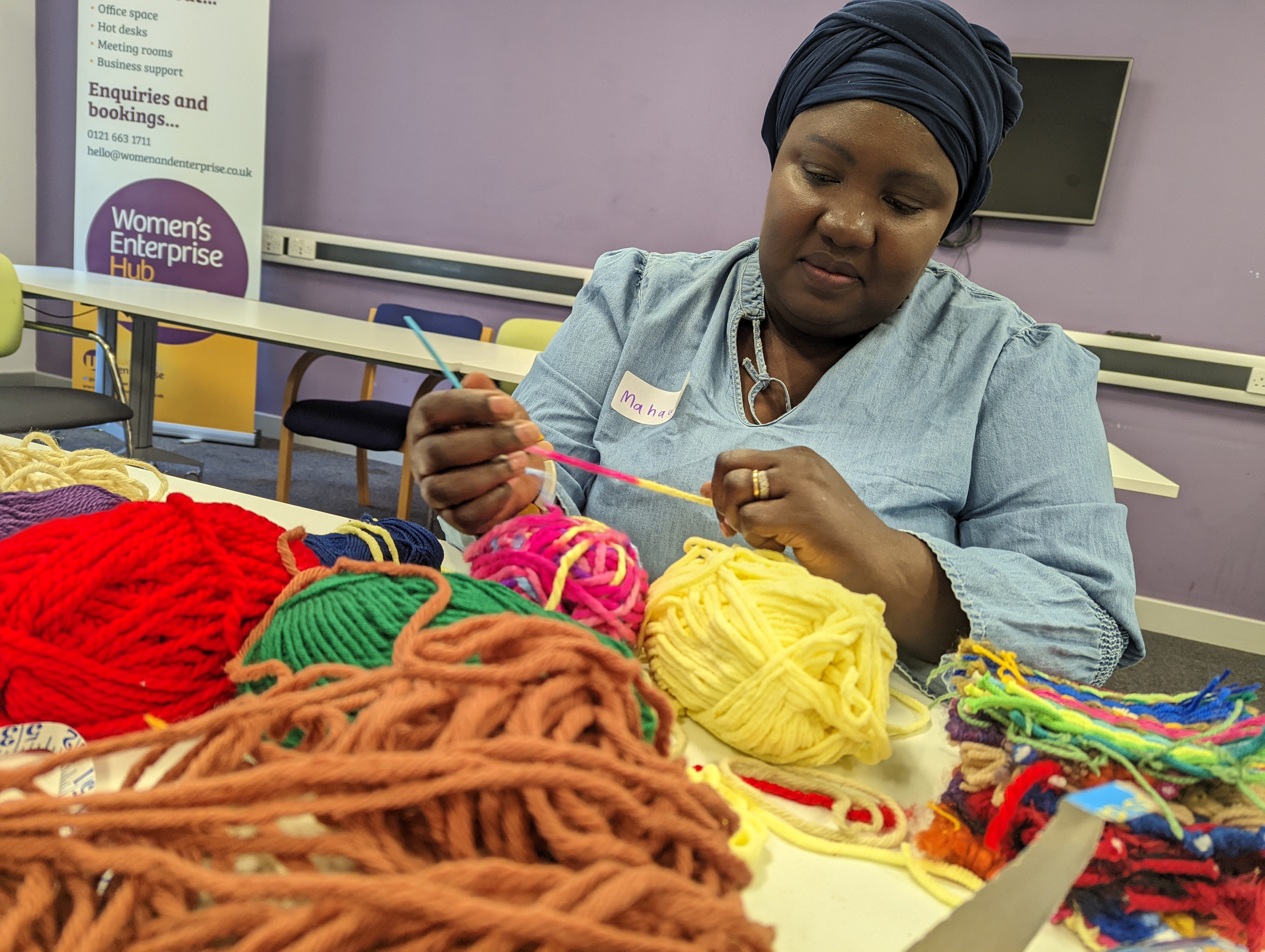 The piece will become a permanent installation, attracting new visitors, both during and beyond the Commonwealth Games, to enjoy swimming, community and cultural events whilst the building undergoes a £32.7m capital works programme.
Funded by Birmingham City Council's 'Celebrating Communities' fund for Balsall Heath West ward as part of Birmingham 2022 celebrations to welcome the Commonwealth Games to Birmingham.