Birmingham Centre for Arts Therapies are offering online training and supervision for arts professionals working in arts and health in Birmingham.
These FREE sessions are aimed at supporting your own mental wellbeing whilst delivering activities in challenging circumstances.
For more information, there is a short video available on YouTube.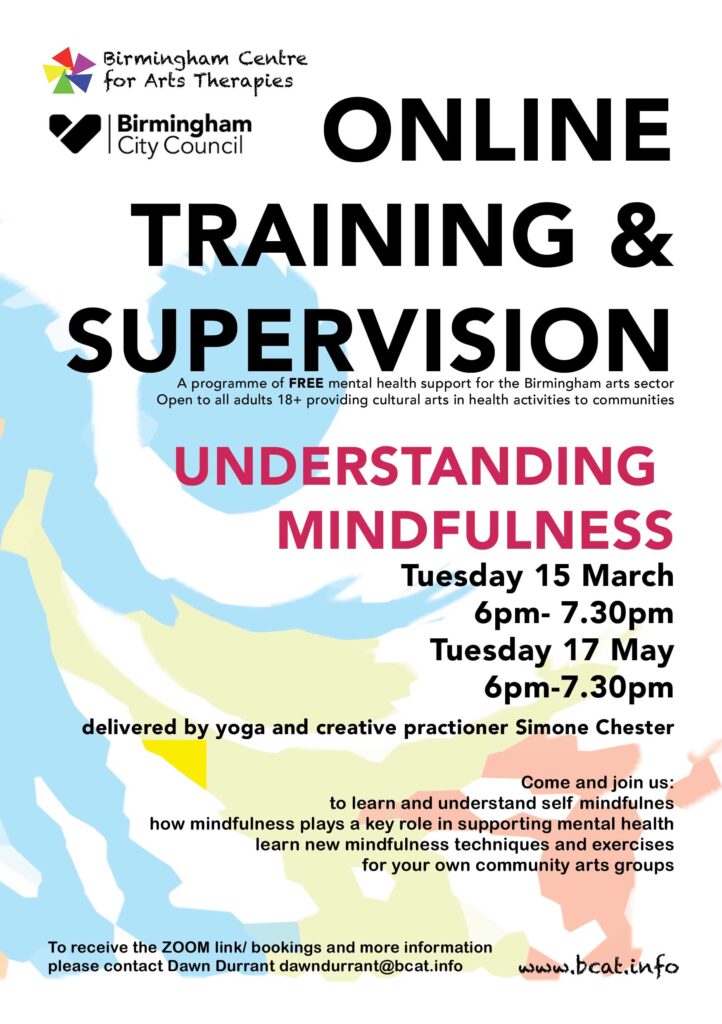 Further information can be found at http://www.bcat.info.
To book, please contact dawndurrant@bcat.info.