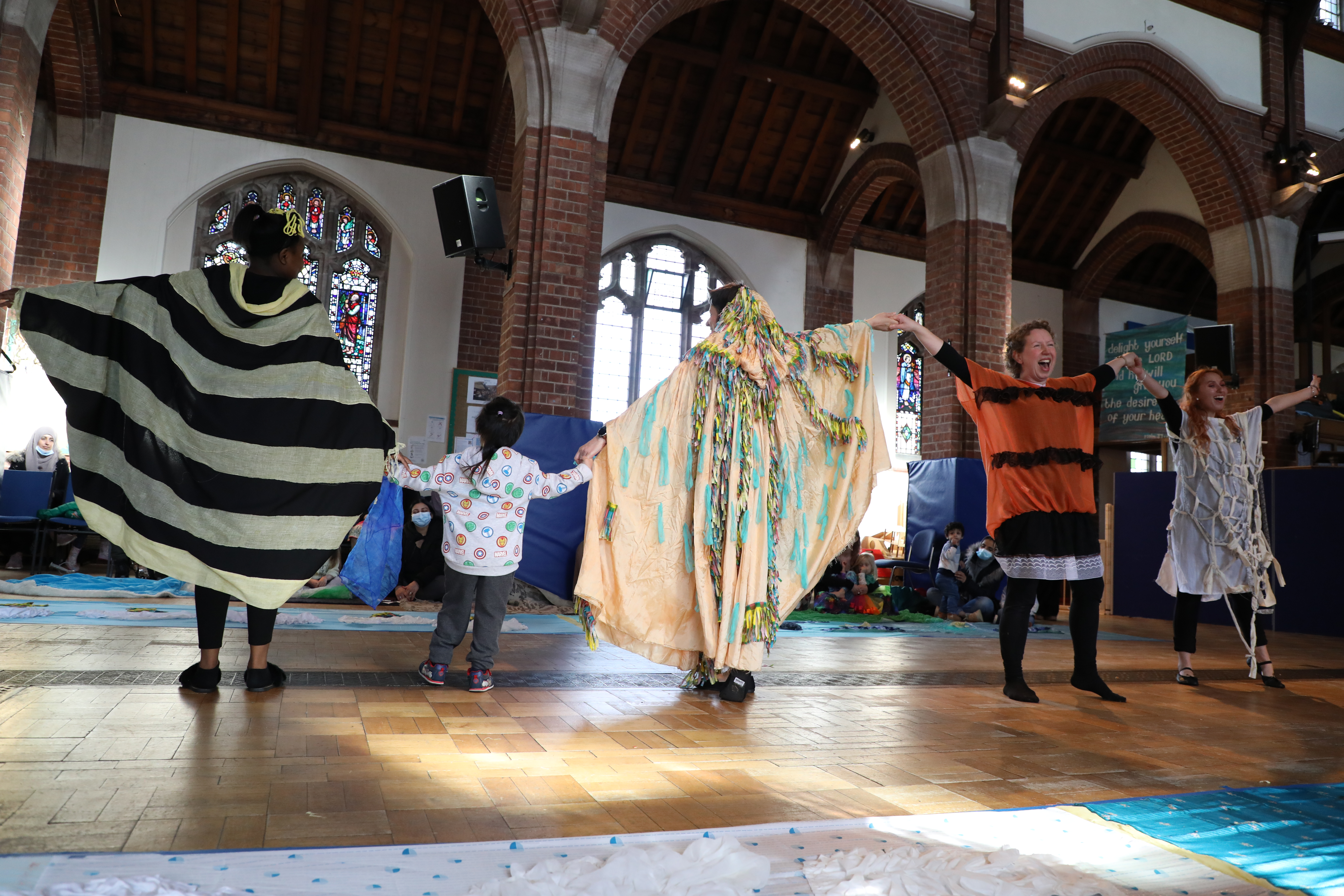 Art Works commissioned B'Opera to co-create a new musical production with children under five and their families at The Springfield Project in Sparkhill.
B'Opera have co-created a new musical production, 'Hello Bird, Hello Fish!' with and for children and their families who are users of The Springfield Project Children's Centre, Mini Springers and Park Road nurseries. Funded through Birmingham City Council's 'Next Generation' fund, the piece was devised through a programme of participatory sessions and was showcased at The Springfield Centre on 22nd February 2022. Families were invited to this special performance to see their ideas in development.
Read more about the whole project, including the process of co-creating the work with pre-school children and their adults and exploring big ideas with little people on our 'Hello Bird, Hello Fish!' project page.
Relaxed, interactive and inclusive
Everyone was greeted with free-flow sensory play opportunities with members of the B'Opera team to allow children and their adults time to explore the space, meet the performers and touch some of the props. This was crucial in creating a relaxed, interactive space where everyone was welcomed and made to feel comfortable.
High quality opera in Sparkhill
The playfulness continued as B'Opera began the performance, with some children moving, singing and dancing alongside the performers. The audience was treated to a combination of classical opera, new versions of classical nursery rhymes and a lullaby in Urdu. Characters wore colourful costumes that accentuated each animal's movements – the gracefulness of fireflies, the elegance of fish or the swooping and swishing of the lost bird.
Space to reflect
The audience was invited to gather for food and reflection following the performance, through informal conversations or adding written comments to the 'feedback fish'. Some spoke about their own experiences of feeling excluded, through racial or faith based discrimination. Others commented on their parents' use of lullabies to soothe them as children.
Sarah Robbins, CEO of The Springfield Project, has written a piece (opens as a PDF in a separate window), outlining the value of this project for the community she serves in Sparkhill. Thanks are due to Sarah and all of the staff at The Springfield Project for embracing and facilitating the project throughout.
Where next?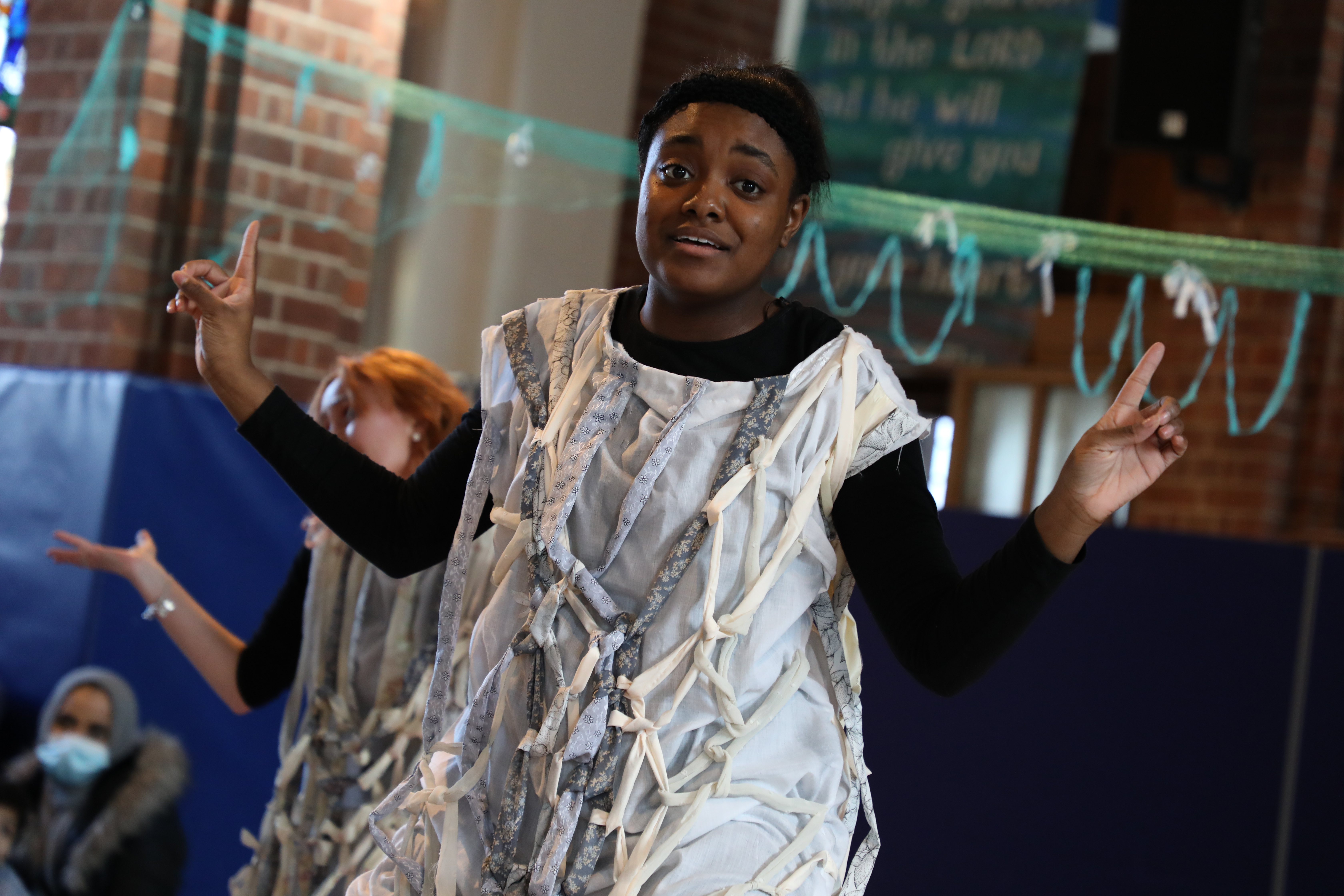 This initial sharing of 'Hello Bird, Hello Fish!' is hopefully the first outing for the work – B'Opera hope to develop it further and tour the piece to other children's centres and community venues. There are plans to include performances as part of this year's Commonwealth Games Festival programme and The Springfield Project's Creative Families Festival.
If you are interested in learning more about 'Hello Bird, Hello Fish!' or would like to host a performance, contact Zoë Challenor at zoe@bopera.co.uk.
All images © Rachel Gillies for Art Works