Register your interest in The Misfits Choir.
The Misfits Choir (Birmingham, UK) for adults will meet for fun weekly sessions. You'll sing the songs you love, connect with others and learn breathing techniques that will help you to feel great.
These techniques will also help anyone managing conditions such as Long Covid and other respiratory problems on their road to recovery.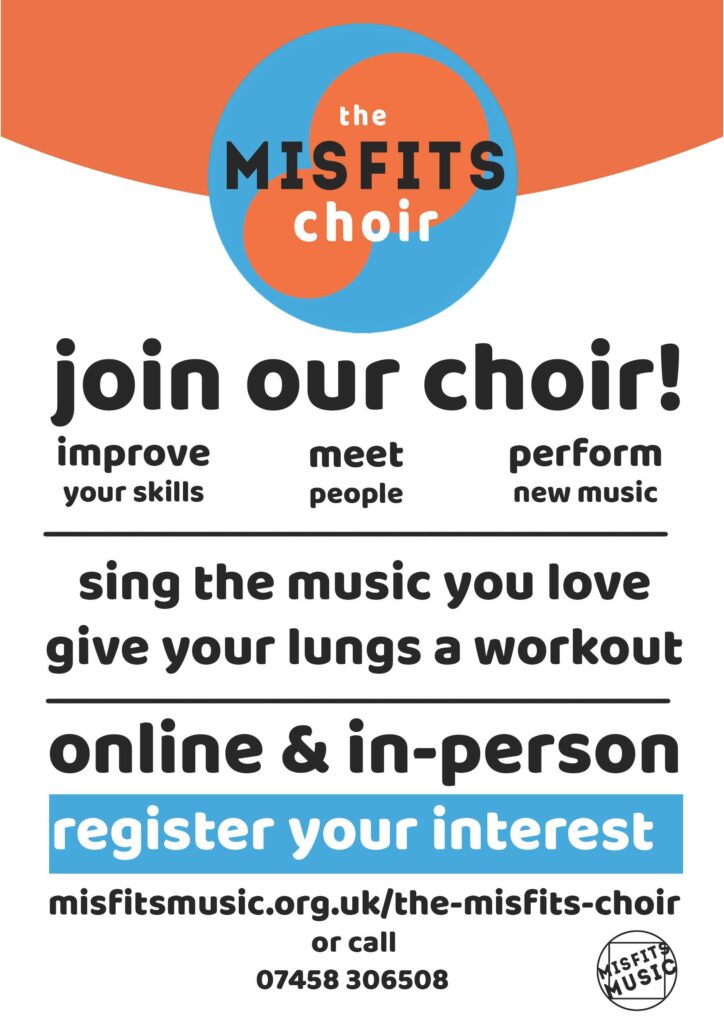 Register your interest now via: https://misfitsmusic.org.uk/the-misfits-choir or email rob@misfitsmusic.org.uk!